Release Day Review ~ Black Hearts by Karina Halle
Release Date:

February 19th, 2017
For Vicente Bernal, truth is all he's known. The son of an infamous drug lord, Vicente was born to help run the family business, which means he's been raised on a throne of sordid pasts and dirty laundry, violence and pride. But when Vicente stumbles across someone he's not supposed to know about – a woman from his father's checkered past – he sets out to California to find her behind his father's back.
What Vicente doesn't expect to find in San Francisco is Violet McQueen, the woman's twenty-year old daughter. Beautiful and edgy with a vulnerability he can't resist, Violet tempts Vicente from afar and though he promised himself he'd stay away from her, curiosity and lust are powerful forces. Besides, Vicente has always gotten everything he wants – why shouldn't he have Violet too?
Soon his wants turn into an obsession, one that sweeps Violet into his games as they fall madly, deeply in love with each other, the type of first love that can drive a person mad.
But it's a love with tragic consequences.
Both the truth – and the lies – not only threaten to tear them apart, but threaten their very lives.
Someone has to pay for the sins of the fathers.
And they'll be paying the price with their souls.
NOTE: Black Hearts is book one of the Sins Duet, with the sequel, Dirty Souls, releasing in March 2017.
These books can be read as a standalone – though they are a spinoff of the Sins & Needles and Dirty Angels trilogies, Black Hearts & Dirty Souls are set 20 years in the future and follow new characters. You do NOT need to read TAT or DA to enjoy or understand this duet.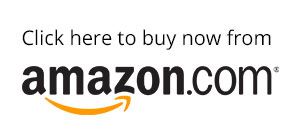 **ARC provided in exchange for an honest review**
"You're everything I've ever needed, I was famished, starved, for you. For this."
I love Karina Halle's books. The Dirty Angels Trilogy is one of my favorite dark romance series, so I was SUPER excited to get my hands on Black Hearts, which is focusing on Javier & Luisa's son Vicente. I was excited because I also wanted to see what my favorite villain Javier was up to. From the moment I saw the cover, I was in lust with Vicente. People who know me know that I love mafia/cartel romances. Even though the cartel didn't play that major role in this book (it was more in the background), Vicente showed a lot of ruthless characteristics. It was obvious he is like his dad, but in comparison to Javier he isn't completely heartless.
"Violet... your heart is safe with me. You know this now, your heart is safe, as is your mind and your soul and your body. I won't hurt you. I won't let anyone else, either."
There was an immediate attraction the moment Violet and Vicente met. Vicente has this whole smooth bad boy personality going on, which was very attractive. It is almost impossible to resist him. However I did like how Violet handled him. It wasn't insta-love and she didn't play hard to get. Even though there are secrets between them, they stay pretty really with each other, which I really appreciated. Their relationship grew organically and it felt real. I loved getting reunited with previous characters and seeing how they were living their lives. Especially Javier and Luisa, who I obsess about. Javier has turned even more ruthless than he already was. I still love him though.
Violet was shy and nervous, she was definitely unique. There were moments she acted like a teenager which I didn't like, but she did some growing up in this book. I do wish the characters were a bit older, because it sometimes felt as a New Adult book. I do want to mention that Violet was more than capable of handling difficult situations. Both Vicente and Violet's family have a mutual past, and there is bad blood between them. I loved the twist towards the end, I can't wait to see how everything will turn out.
"You're mine, Violet. I don't care how that sounds, but it's all truth. You belong to me."
Karina Halle is one of my favorite authors. Like I mentioned in previous reviews, she can write in every genre she sets her mind to. I have read her Paranormal, Horror, Contemporary, Dark romance novels and loved them all. She did a phenomenal job with this book and she created very intriguing characters with an original plot. Her writing is beautiful and hooks a reader to the story. Also the sex scenes were scorching HOT! Vicente set my Kindle on fire. You definitely want to get to know this dark and sensual man.
Karina Halle is a former travel writer and music journalist and The New York Times, Wall Street Journal and USA Today Bestselling author of The Pact, Racing the Sun, Sins & Needles and over 25 other wild and romantic reads. She lives on an island off the coast of British Columbia with her husband and her rescue pup, where she drinks a lot of wine, hikes a lot of trails and devours a lot of books.
Halle is represented by the Waxman Leavell Agency and is both self-published and published by Simon & Schuster and Hachette in North America and in the UK.