Release Day Review ~ Menace (Scarlet Scars #1) by J.M. Darhower
Once upon a time, there was a guy who got so fed up with life that he resorted to murder and mayhem just to feel alive.
Lorenzo Gambini is bored. So f*cking bored. Most people either annoy him or avoid him, afraid to face him. Figuratively. Literally. With his face partially disfigured, scarred, he looks every bit the monster the stories make him out to be: the notorious Scar. They say he's a sociopath. Maybe he's a psychopath. Whatever path he's on, people tend to stay far away from it.
Until one day, a young woman bumps right into him--a woman just as fed up with life, but for much different reasons. With a Scarlet Letter inked on her wrist and secrets buried deep in her soul, Morgan Myers is running from something... or maybe somebody. Lorenzo isn't quite sure.
You can bet your ass he's going to figure it out, though.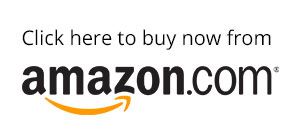 **ARC provided by author in exchange for an honest review**
"I've seen love bring a monster back to life before, but most of the time, the monster just loves you to death."



I am blown away by this story. JM Darhower is one of my favorite authors, and she has a way of creating such intense and grabbing stories that takes a hold of you from beginning until the end. I was very excited the moment I heard about Menace, and I couldn't wait to get a hold of this book. The author just doesn't disappoint. The story played like a movie in my mind, and everything was so clear and intriguing. I was sucked into the story and wasn't let go until I read the last sentence. Actually I am still under the spell of this story. One of my favorite books of the year!





I can't even explain how much I loved this book. The characters and plot were amazing. Lorenzo was somewhat of a mystery. There were two sides to him: there were moments he was a very dangerous, cold-hearted criminal and other times he was a man with a deep soul, generous and warm. I was intrigued and attracted to both sides. Like every character written by JM Darhower, Lorenzo was very unique and you can't find any other man like him. He is a very complex and intense character who is also very unpredictable. He is one of my favorite anti-heroes.





As for Morgan, in the beginning I had mixed feelings about her. I didn't know what to think of her. But she won me over further into the story. She is a very strong woman that would do anything for her loved ones. The chemistry between Morgan and Lorenzo was phenomenal. I loved how they met and how their relationship developed, it was very interesting. Everyone was afraid of Lorenzo, however Morgan did and got away with things while other people died doing less.





There was a mystery aspect, where the author had my guessing. Towards the end I had it figured out but it was incorporated really well into the story. It made me love the book even more and has me very excited for the sequel Grievous (which is releasing next month!!). This book was perfect in my opinion. I wouldn't change anything about it. This story had it all, it was full of action, humor, romance, suspense and emotional scenes. The secondary characters brought the story up a level. I can't wait to see what will happen in the next book, I am just glad we don't have to wait long.


~
Add Grievous (Scarlet Scars Book 2), coming February 6th, to your TBR on Goodreads ➜
HERE
About JM Darhower
JM Darhower is the USA Today Bestselling Author of romance novels of all flavors (erotic, suspense, contemporary, paranormal). She lives in a tiny town in the Carolinas with her family, where she churns out more words than will ever see the light of day. She has a deep passion for politics and human rights, and when she isn't writing she's usually ranting about those things. Chronic crimper with a vulgar mouth, she admits to having a social media addiction. You can find her there.