Release Day Review: Once Upon a Forbidden Desire Anthology
When it comes to true love, rules are meant to be broken …



Dark forests and locked doors, poisoned apples and forbidden lovers ... Bold heroines and swoon-worthy heroes break all the rules in this enchanting anthology of the fairy tales you thought you knew.



Once Upon A Forbidden Desire

features 20 enticing fairy tale retellings by a diverse selection of fantasy romance authors. From sweet true love's kisses to sizzling passion, from the streets of Seattle to enchanted forests, and from poor scullery maids to a winged Prince Charming ...


---


If you enjoy spellbinding romance, enthralling new worlds, and stories with a taste of the forbidden, these happily ever afters will leave you spellbound. Give in to the temptation and grab your copy of

Once Upon A Forbidden Desire

now.



With a foreword by Grace Draven and Jeffe Kennedy, this limited edition anthology celebrates the variety of the fantasy romance genre. It contains stories ranging from sweet to steamy and is recommended for an adult audience.
Buy links:

https://www.books2read.com/u/mddQ0O
**ARC provided in exchange for an honest review**
Idyllwild by Maria Vale (4 stars)
Maria Vale is the only author from this anthology whose books I have read before. So I was really looking forward to what story she would write. Idyllwild is a retelling of Cernunnos, Lord of the Wild Things. This was the first time I ever heard of this Gaelic god of beasts and wild places (I had to google him). Even though the story was short Maria was able to grab my attention with her original plot and intriguing characters. The whole concept of female demonkeepers was very unique and I would've loved for this story to be a full-length novel. Nevertheless, I really thought the author did an incredible job with this story and I felt a great connection with the characters.
By the Skin of a Bear by November Dawn (4 stars)
A retelling of Bearskin (French Version) Witch Cori helps her best friend escape a political mating with Rheon, a beast of an alpha shifter. From the first moment Cori meets Rheon she is incredibly attracted to him and wants to claim him herself. However, Rheon is hellbent on claiming a spot in the shifter council and the easiest way to do so is to marry a princess. But eventually, he realizes that Cori is the right person for him. I really loved Cori's determination and Rheon's broody personality. He was a bit hard-headed but fortunately realized that Cori was the right mate for him.
Seducing the King by Trish Heinrich (4 stars)
I am a huge fan of shifter romances, and Seducing the King was such a steamy and incredibly hot story. The age gap was a bonus and I loved seeing the characters not being able to resist each other. Trish did a great job with this book and I was sad when it ended. This was a retelling of Cinderella.
Meet the authors
For more details about the amazing contributing authors, check out the links below: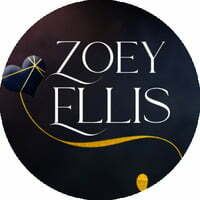 With a foreword by: