Release Day Review: Heard It in a Love Song by Tracey Garvis Graves
Genre: Women's Fiction
Publisher: St. Martin's Press
From Tracey Garvis Graves, the bestselling author of The Girl He Used to Know comes a love song of a story about starting over and second chances in Heard It in a Love Song.
Love doesn't always wait until you're ready.
Layla Hilding is thirty-five and recently divorced. Struggling to break free from the past—her glory days as the lead singer in a band and a ten-year marriage to a man who never put her first—Layla's newly found independence feels a lot like loneliness.
Then there's Josh, the single dad whose daughter attends the elementary school where Layla teaches music. Recently separated, he's still processing the end of his twenty-year marriage to his high school sweetheart. He chats with Layla every morning at school and finds himself thinking about her more and more.
Equally cautious and confused about dating in a world that favors apps over meeting organically, Layla and Josh decide to be friends with the potential for something more. Sounds sensible and way too simple—but when two people are on the rebound, is it heartbreak or happiness that's a love song away?
**ARC provided by publisher in exchange for an honest review**
Heard It in a Love Song was one of my most anticipated reads of the year, however, it unfortunately didn't blow me away. This is not a romance novel in my opinion. It definitely had romantic elements but the main focus was how both the characters Layla and Josh were handling their post-divorce lives and how they got to this point. I didn't like how much time we spent in the past, I personally didn't really need to know so much about their past marriage. The back and forth felt a bit chaotic and took me out of the story. It made it difficult for me to connect to the characters as a couple. Also I didn't think we spent enough time in present time for me to believe in their relationship. I really enjoyed the parts where they got to know each other and I just needed more of that.
If I rated this book as a romance novel then I would give it two stars, but as a women's fiction I would rate it three stars. I really liked the characters but I just wasn't able to connect to them both as individuals and as a couple. There was no passion between them, and the story felt impersonal. Overall I thought the story was okay, and I was able to finish it so something kept me intrigued enough to keep reading. My biggest problem was the layout of the story and the flashbacks just ruined it for me. It just absorbed a huge chunk of the story and hindered me into connecting to Josh and Layla as a couple. Furthermore, it felt like the flashbacks were added randomly right into the middle of the chapters, which ruined my focus. I did think the personal growth was great for both of the characters, and I enjoyed seeing them take a step towards the next chapter in their lives. This isn't my favorite by this author but I do look forward to her next book.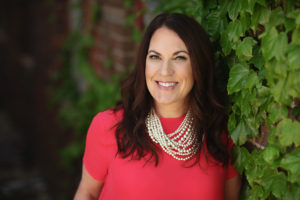 Tracey Garvis Graves is the New York Times, Wall Street Journal, and USA Today bestselling author of contemporary fiction. Her debut novel, On the Island, spent 9 weeks on the New York Times bestseller list, has been translated into thirty-one languages, and is in development with MGM and Temple Hill Productions for a feature film. She is also the author of Uncharted, Covet, Every Time I Think of You, Cherish, Heart-Shaped Hack, White-Hot Hack, and The Girl He Used to Know, and Heard It in a Love Song. She is hard at work on her next book.