Release Blitz - Review + Giveaway: Beneath the Stars by A.L. Jackson




Beneath the Stars, a

Friends-to-Lovers Rockstar Romance from A.L. Jackson


From NYT and USA Today bestselling author A.L. Jackson comes a friends-to-lovers romance about an unattainable rockstar and his best friend's younger sister…
Maggie Fitzgerald is the last girl I should think about taking to my bed.
On the cusp of turning 21, she has her whole life waiting out ahead of her. Sexy AF while still radiating an innocence that I know better than to taint.
And here I am, itching to reach out and touch a girl who is so forbidden that just thinking about her feels like committing a mortal sin.
Thing is, I love playing with fire.
Rhys Manning is everything I shouldn't want.
Country-rock's newest superstar.
Fun. Wild. Ready to show the world a good time.
He's so off-limits it isn't even funny.
So out of reach he might as well be a poster tacked on my wall.
Too bad every time he looks at me, my heart races out of control.
Now, I'm stuck living with him for the entire summer…
We're only supposed to be friends. Still, I should have known it was a terrible idea when I started sneaking into his room. Especially when it's clear he's keeping secrets.
Secrets that might destroy us both.
One touch, and I want more.
One kiss, and I'm spiraling out of control.
I know it's reckless to start dancing in the flames.
But in exchange for getting to spend one night with this brooding bad boy? I might be willing to get burned…
Read on Amazon or with Kindle Unlimited
Listen to the Audio Narrated by Andi Arndt and Zachary Webber
---
**ARC provided in exchange for an honest review**
I was sad to see the Falling Stars series end, but I was looking forward to Rhys' story. He was very fun, wild and laidback in the previous books so I couldn't wait to see how Maggie would impact him. My heart broke for what Maggie went through in her life. On paper Rhys and Maggie wouldn't make a lot of sense but sometimes two people complete each other and that was definitely the case for these two broken characters. In this book we learn more about Rhys' background and the flashbacks were beautiful and heartbreaking at the same time. I personally wouldn't have minded a couple of flashbacks to Maggie's past, but it probably would've made the book too long. The attraction and chemistry between these two characters was beautiful and pure. Maggie wants to get out of her shell and live her life. Rhys doesn't think he is good enough but he can't stay away.
They were both so understanding of each other and I really appreciated how they both acted in certain situations. There was no heartbreaking or miscommunication but two adults trying to figure out how to be together. I loved seeing Maggie grow throughout the series, she went from a scared sheltered teenager to a strong and determined young woman. This being the last book I was happy that a setting was created where we saw all of the previous main characters be present. We even saw characters from other series, and I just loved being reunited with them. This book was really a great ending to the Falling Stars series. However, there were some parts in this book that I thought were a bit slow and I personally didn't like a couple of the nicknames the main characters had for each other. But overall I really enjoyed this emotional contemporary romance.
---

GIVEAWAY
Win an Ultimate A.L. Jackson Prize Pack
Kindle Fire, Signed Paperback, Book Nerd Mug, & More!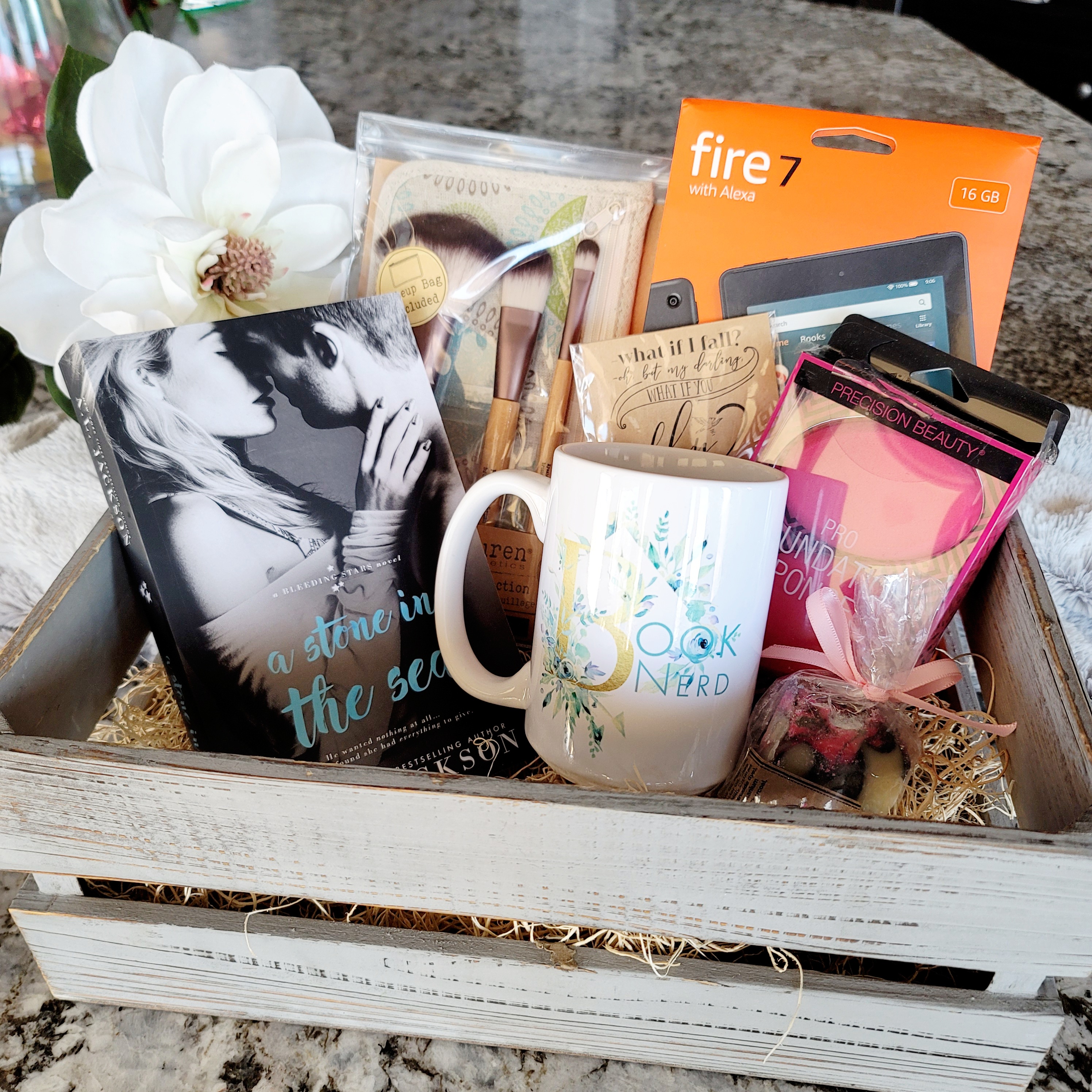 ---
A.L. Jackson is the New York Times & USA Today Bestselling author of contemporary romance. She writes emotional, sexy, heart-filled stories about boys who usually like to be a little bit bad.
Her bestselling series include THE REGRET SERIES, CLOSER TO YOU, and BLEEDING STARS novels. Watch for A.L. Jackson's upcoming novel, MORE OF YOU, the first stand-alone novel in her brand-new CONFESSIONS OF THE HEART SERIES.
If she's not writing, you can find her hanging out by the pool with her family, sipping cocktails with her friends, or of course with her nose buried in a book.
Be sure not to miss new releases and sales from A.L. Jackson - Sign up to receive her newsletter http://smarturl.it/NewsFromALJackson or text "aljackson" to 33222 to receive short but sweet updates on all the important news.


Connect with A.L.
Snapchat: @aljacksonauthor