Release Day Review: Savaged by Mia Sheridan
When wilderness guide, Harper Ward, is summoned to the small town sheriff's office in Helena Springs, Montana, to provide assistance on a case, she is shocked to find that their only suspect in the double murder investigation is a man described as a savage.
But the longer she watches the man known only as Lucas, on the station surveillance camera, the more intrigued she becomes. He certainly looks primitive with his unkempt appearance and animal skin attire, but she also sees intelligence in his eyes, sensitivity in his expression. Who is he? And how is it possible that he's lived alone in the forest since he was a small child?
As secrets begin to emerge, Harper is thrust into something bigger and more diabolical than she ever could have imagined. And standing right at the center of it all, is Lucas. But is he truly the wild man he appears to be? A cold blooded killer? An innocent victim? Or a perplexing mix of all three?
Harper must find out the answers to these questions because the more time she spends with him, the more she risks losing her heart.
FREE on Kindle Unlimited:
Savaged was a beautiful story about two characters who are trying to survive and make the best out of the bad hand they were dealt with in life. Both Jak and Harper were great and intriguing characters, and I looked forward to discovering new things about their past. Savaged was mysterious, suspenseful, emotional, and very romantic. Mia Sheridan created an original story with very interesting characters that you can't help but love. I liked that the story kept me guessing and that I didn't know what to expect next. I also enjoyed the multiple POVs a lot and the flashbacks as well. This book is pretty thick, but I think to really tell the whole story it needed to be this long. I was hooked to the story and it kept me interested until the end. There were a lot of secrets that needed to be uncovered, and some of them were heartbreaking.

"He was all man, every bit of him, and never in her life had she felt another person's presence so keenly. Never had she been stared at with so much intensity. It unsettled her. It intrigued her."

I am a huge fan of Mia and I love that she always comes up with the most amazing stories, and I always feel a strong connection to her characters. Her books always feel like more than just a romance story, and I love the extra layers she adds to the story. Her writing is great and it has a very nice pace and flow. This book was probably not the easiest to write, because of all the horrible things that were done to the characters. But it was engaging and beautiful. I just absolutely loved seeing Jak and Harper fall in love. These two were perfect for each other. I also loved seeing Jak experiencing so many new things for the first time. I was happy the author included an epilogue, and I wished it was longer. I would love a novella featuring these beautiful characters. I highly recommend this book to anyone who is intrigued by the blurb.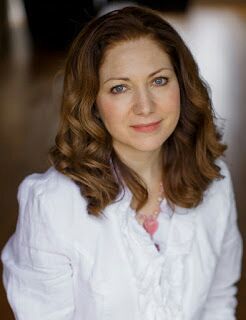 Mia Sheridan is a New York Times, USA Today, and Wall Street Journal Bestselling author. Her passion is weaving true love stories about people destined to be together. Mia lives in Cincinnati, Ohio with her husband. They have four children here on earth and one in heaven.