Release Blitz: Running Strong by Christy Reece
Series: LCR Elite #5
Genre: Romantic Suspense
When passion meets destiny, the consequences can be fatal.
Having seen the worst of humanity, Raphael Sanchez has always wanted to make a difference in the world. Years ago Last Chance Rescue saved him from certain death and from that moment, his primary goal was to become an LCR operative. Now an Elite operative, Raphael lives his dream daily, rescuing victims from horrific circumstances.
Giselle Reddington barely remembers the life she once lived and desperately wants to forget the life she chose. She lives for only one goal; has only one focus. Last Chance Rescue is her last hope, her only hope. Though terrified of the secrets that will be revealed, she has no choice but to ask for their help.
Raphael and Giselle were once in love, but fate ripped them apart. Now they must reunite for a mission neither of them imagined. To Raphael, this is the most important rescue mission of his life. For Giselle, there is no life if the mission fails.
The forces of evil can carry deadly consequences and innocence can be lost beneath the heavy load. But Last Chance Rescue was created for times such as these and there's no one better to rescue the innocent and wreak havoc on the wicked.
Buy now: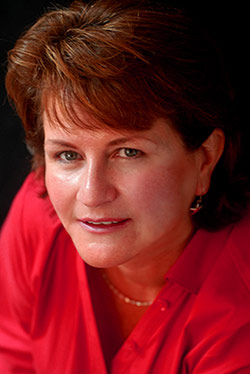 Growing up in a tiny Alabama community boasting only one stop sign and a gas station gave Christy ample opportunity to create daring adventures in her head. When she wasn't thinking of her story characters, Nancy Drew and the Hardy Boys kept her entertained and out of trouble. Later came the chills of Stephen King and the thrills of John Grisham, but the romance genre always held a strong place in her heart.
When she's not writing or spending time with her wonderful family, she still loves to read. A suspenseful story full of drama, angst, suspense, mystery, and romance is still her favorite. Throw in a happy ever after and she is one happy camper.
Christy lives in Alabama with her husband and a menagerie of fur-kids.