Release Day Review: The Wish Collector by Mia Sheridan
New Orleans, a city of mystery and magic, of secrets and dreams, and a history drenched in both love and the deepest of heartache.
When ballet dancer Clara Campbell arrives in New Orleans, lonely and homesick, she is immediately captivated by the story of Windisle Plantation and the tragic tale that is said to have transpired beyond its gate. Legend has it that it is abandoned by all living souls, but to Clara's great surprise, it is not a ghost she hears through the stone wall surrounding the property, but a flesh and blood man. A scarred stranger with a pain deeper and darker than the churning waters of the Mississippi river that flows beside his self-imposed prison.
The ruined man behind the wall hides himself from the world. The last thing he expects is to find a friend in the selfless girl who speaks to him through the cracks in the rock. The girl who keeps returning week after week. The girl who makes him wish for things he has long since given up on. The girl who strikes both fear and hope within his wounded heart. But there can be no future for them, no life beyond Windisle, for no one knows better than him that monsters only live in the dark.
The Wish Collector is the story of shame and triumph, of loneliness and love, and the miracle of two hearts connecting despite the strongest of barriers between them.
FREE on Kindle Unlimited, and features the SPECIAL RELEASE WEEK PRICE of $3.99!
**ARC provided in exchange for an honest review**
"For now they were just a boy and a girl, sitting on opposite sides of a wall, a layer of thick stone between them, but their hearts connected nonetheless. And for now, he would enjoy the moments they had."
First of all I want to say that I absolutely love the cover and title of this book. It is beautiful and magical, and I think it fits this book perfectly. "The Wish Collector is the story of shame and triumph, of loneliness and love, and the miracle of two hearts connecting despite the strongest of barriers between them." I don't even read Mia's book blurbs to decide if I want to read the book, I just read them to see what level of excitement I should be in. We have mystery, magic, history, romance, heartbreak and so much more in this book. I love all of these elements so I knew I was in for an interesting ride. I will not go into the plot a lot, because I think the blurb is more than enough to entice the reader to pick up this book, so I will discuss my feelings and thoughts. I just loved the way the main characters Jonah and Clara met. It was magical, mysterious and intriguing. I just couldn't wait to see how their relationship would develop from the moment they met. Clara is so selfless and caring, she is the type of person loved by many. Jonah, is broken and hiding from the world, he is punishing himself. But the moment he meets Clara, he knows he can't hide or ignore her.
"He wouldn't let her fall. Though in all honesty, it was far too late for that. She'd fallen. Somewhere along the way, she'd already fallen."
The Wish Collector is a beautiful and magical contemporary romance. Clara is trying to solve a mystery/curse and the flashbacks of this two other characters connected to this mystery was beautiful and heartbreaking at the same time. I honestly wanted more of these flashbacks and I didn't think there were enough of them in this book. Also I felt like in the last 20% of the book a lot of things were resolved a bit too conveniently. I was expecting a bigger focus on it, because it was pretty important in the first half of the book. But towards the end it fell more to the background. In a way this was a good thing because the focus became stronger on Jonah and Clara's relationship and problems. But I was invested in both stories and was just expecting a little bit more. Overall, this book was amazing and so beautiful. The characters were great, the story was original, and I was hooked until the end. This book had a very different atmosphere to it, I think it being set in New Orleans was part of the reason it felt magical. Also Mia Sheridan's beautiful story-telling and writing was another reason this book was so intriguing.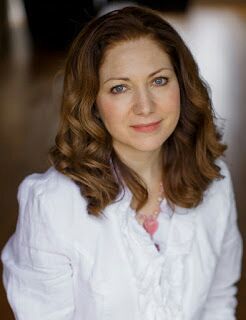 Mia Sheridan is a New York Times, USA Today, and Wall Street Journal Bestselling author. Her passion is weaving true love stories about people destined to be together. Mia lives in Cincinnati, Ohio with her husband. They have four children here on earth and one in heaven.