Book Blitz & Giveaway - Lucky by Liliana Rhodes
Lucky
Publication Date: September 5, 2017
Genres: Adult, Contemporary, Romance
Jude Morrison…drummer, songwriter, rockstar god. His poster hung from my bedroom wall and it wasn't just that he was hot, he was a talented musician too. He inspired me. The one time I saw him perform live with Silverlight was enough to make me realize that was what I wanted to do with my life. I got lucky, but I've always been lucky, that's even my name. I got a recording deal and a tour to go along with it. Only problem is the record company wants a big name to be on tour with me. I should have been happy hearing they tapped Jude Morrison for my tour, instead I thought my luck had finally run out. How am I supposed to perform with this cocky jerk when I can't even take my eyes off of him? What's worse is when I catch him looking back at me, I want to forget about the bad boy I've heard about in the news. He says he's never been that guy and I should give him a chance. But am I really that lucky?
Lucky is the rerelease of Lucky Break and The Ballad of Jude. These books are available for the first time since 2015 and are being offered as a two book boxed set. Lucky includes a brand new epilogue, extended scenes, and a special note from me about the inspiration behind Lucky and Jude.
About Liliana Rhodes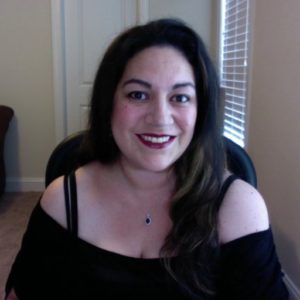 Liliana Rhodes is a New York Times and USA Today bestselling author of Contemporary and Paranormal Romance. Blessed with an overactive imagination, she is always writing and plotting her next stories. She enjoys movies, reading, photography, and listening to music. After growing up on the east coast, Liliana now lives in California with her husband, son, two dogs who are treated better than some people, and two parrots who plan to take over the world.
Website
|
Facebook
|
Twitter
|
Pinterest
|
Newsletter
|
Reader Group