Release Day Review ~ The Night Mark by Tiffany Reisz
Publisher:

MIRA/

Harlequin

Publication Date:

March 28, 2017


From the bestselling author of The Bourbon Thief comes a sweeping tale of loss and courage, where one woman discovers that her destiny is written in sand, not carved in stone.
Faye Barlow is drowning. After the death of her beloved husband, Will, she cannot escape her grief and most days can barely get out of bed. But when she's offered a job photographing South Carolina's storied coast, she accepts. Photography, after all, is the only passion she has left.
In the quaint beach town, Faye falls in love again when she sees the crumbling yet beautiful Bride Island lighthouse and becomes obsessed with the legend surrounding The Lady of the Light—the keeper's daughter who died in a mysterious drowning in 1921. Like a moth to a flame, Faye is drawn to the lighthouse for reasons she can't explain. While visiting it one night, she is struck by a rogue wave and a force impossible to resist drags Faye into the past—and into a love story that is not her own.
Fate is changeable. Broken hearts can mend. But can she love two men separated by a lifetime?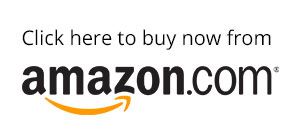 **ARC provided by publisher in exchange for an honest review**
"I'm just like this lighthouse. Still standing, still here. But I'm falling apart. The light's off, and I don't know how to turn it back on again."
The moment I read:
...an enthralling new novel about a woman swept away by the tides who awakens to find herself in 1921, reunited with the husband she's been mourning for four years.
, I couldn't wait to get my hands on this book. There is just something about characters being reunited with lost love that speaks to my heart. Tiffany did an amazing job with this story. The Night Mark starts with showing us Faye, a strong and independent woman living in the year 2015. She doesn't know what to do with her life and how to find happiness. She is lost. I really enjoyed that we got to know her really well and see what was going on in her life. It made it very easy for me to connect with her character.
When a friend reaches out to her about a job, she agrees to be the photographer for the Ladies of the Lowcountry Preservation Society who need a photographer for their annual "Journey Through Time" fundraising calendar. Photography is her passion and after four years of pausing her life she wants to try living again. She arrives in Beaufort and meets the most intriguing people. I loved Faye's character and I enjoyed watching her grow in this book. The time travel aspect was done phenomenally and it fit the story well. This isn't your regular time-travel romance novel, it is so much more. I really loved the mystery aspect because it had me guessing throughout the book. Everything was connected and was really thought out. The secondary characters stole my heart and they added so much to the story. This book was a big puzzle and all the pieces fit perfectly together. I couldn't contain my tears and cried a couple of times. There is just something about second chance romances that gets me all emotional, especially the ones with the soul-mate type of love.
I really loved this book. I also love that the blurb doesn't contain too much information. The best way is to go in blind and ride the wave. However I do wish the book was longer. I wanted to see the characters grow more as a couple. In my opinion that would've made this book perfect. At the end I just had this feeling that there was something missing, that I didn't get complete closure. Maybe I am just greedy and didn't want to say goodbye to the characters. I highly recommend people to pick this book up, it was a very touching and magical journey full of miracles.
Tiffany Reisz is the author of the internationally bestselling and award-winning Original Sinners series for Mira Books (Harlequin/Mills & Boon). Tiffany's books inhabit a sexy shadowy world where romance, erotica and literature meet and do immoral and possibly illegal things to each other. She describes her genre as "literary friction," a term she stole from her main character, who gets in trouble almost as often as the author herself. She lives in Lexington, Kentucky with her husband, author Andrew Shaffer, and two cats. If she couldn't write, she would die.