Release Day Review ~ Dirty Souls by Karina Halle
From New York Times bestselling author Karina Halle comes DIRTY SOULS the much-anticipated, nail-biting conclusion to Black Hearts…
--
Violet McQueen has always been a sensitive soul. Troubled and misunderstood, she never realized her place in the world, nor her true potential…until she met Vicente Bernal.

From birth, Vicente Bernal has always known his place in the world – he's been groomed to be a ruthless king. Yet for a man whose soul has become morally bankrupt, it's only through Violet he's realizing the worth of someone's heart.

But at what cost?

With a deadly game set in motion taking them from the stark deserts of California to the steamy jungles of Mexico, Violet and Vicente's forbidden relationship will be put to the test. Boundaries will be pushed, lines will be crossed and souls will get very, very dirty.

Because how do you choose between blood and love when both might get you killed?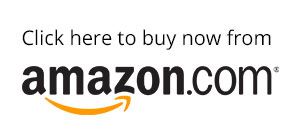 **ARC provided in exchange for an honest review**
"I love her with my dark and dangerous heart. I love her with my wicked and dirty soul."
Dirty Souls is the conclusion to Vicente and Violet's forbidden love story. I was really looking forward to this book because things were about to go down. I didn't know what to expect and was pretty much ready for anything to happen. In dark romances you have to be open-minded and understand why some characters are the way they are and do the things they do. As a huge fan of anti-heroes and villains this book was perfect for me. We see both Violet and Vicente growing as individuals, and we also see the darkness seep into their souls. To survive in the world they live in, they have to transform and have a thicker skin. The author did a really good job in doing that, I especially loved the growth Violet went through. In the first book, she came a bit across as immature and sometimes childish, but she really went through a transformation in this book. She was really strong and stood up for herself, and I was really proud of her. The same goes for Vicente, he did things he never thought he would do. But that is the power of LOVE.
"I've never been so proud of anyone before. You are so incredibly brave, so strong, it does something to my heart. It gives it an extra reason to beat."
I really loved all the chapters told from Ellie and Javier POVs. I love those two characters so much and I just needed what happened to happen for closure. Things didn't go as I thought it would, but I was really satisfied with the ending. I do wish there was more growth for Vicente and Violet as a couple. That is something I missed in this book, in my opinion this book was too short for me to fully connect to them as a couple (I was connected 80%). I just needed an extra chapter or three to focus on them as a couple. Besides that I really enjoyed this Duet a lot. It was amazing to reconnect with all the previous characters, especially Javier and Luisa because they are one of my all time favorite dark romance couples. Also the information about possible upcoming books in this world at the end gives me LIFE. I so need for all of them to get their own book.
Karina Halle is a former travel writer and music journalist and The New York Times, Wall Street Journal and USA Today Bestselling author of The Pact, Racing the Sun, Sins & Needles and over 25 other wild and romantic reads. She lives on an island off the coast of British Columbia with her husband and her rescue pup, where she drinks a lot of wine, hikes a lot of trails and devours a lot of books.
Halle is represented by the Waxman Leavell Agency and is both self-published and published by Simon & Schuster and Hachette in North America and in the UK.