Release Day Review ~ The Devil's Daughter by Katee Robert
Publish
ed
January 24th 2017 by Montlake Romance
Growing up in a small town isn't easy, especially when you're the daughter of a local cult leader. Ten years ago, Eden Collins left Clear Springs, Montana, and never once looked back. But when the bodies of murdered young women surface, their corpses violated and marked with tattoos worn by her mother's followers, Eden, now an FBI agent, can't turn a blind eye. To catch the killer, she's going to have to return to the fold.
Sheriff Zach Owens isn't comfortable putting Eden in danger, even if she is an elite agent. And he certainly wasn't expecting to be so attracted to her. As calm and cool as she appears, he knows this can't be a happy homecoming. Zach wants to protect her—from her mother, the cult, and the evil that lurks behind its locked gates. But Eden is his only key to the tight-lipped group, and she may just be closer to the killer than either one of them suspects…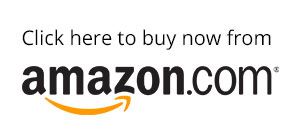 **ARC provided by publisher in exchange for an honest review**
The Devil's Daughter was a very suspenseful read that had me guessing throughout the book. I love it when the author spins a very intricate story and has me on the edge of my seat. What I enjoyed most about this book was the setting of the story. I am a huge fan of books that focus on cults, because they are forbidden and mysterious and add something extra to the story. I was constantly trying to figure out what role the cult members were playing in the killings. I was just like the main characters, Zach and Eden, trying to solve the case. Everyone had a motive but who is actually doing the killing?
I had many theories and suspects in mind and the author did a great job at derailing me and surprising me at the end. I enjoyed the chemistry between Zach and Eden and how well they worked together to find out who was behind these horrible crimes. Eden is a strong woman who had been through a lot in her past, her mother being the cult leader had done a real number on her. Zach as well had gone through traumatic events in his past. They were two broken people who sought comfort in each other. The murder investigation was very intriguing and mysterious.
The Devil's Daughter was a great suspenseful romance book. I especially loved the setting and seeing as this is the first book in the Hidden Sins series, I hope the next book will focus on the cult as well. The only thing that I didn't like as much was the ending of this book. It had an open ending on the romance front. As a huge lover of HEA, I really enjoy an epilogue. But hey I can't always get what I want. Definitely pick this book up if you love mysterious romantic suspense novels.
About Katee Robert



New York Times and USA TODAY bestselling author Katee Robert learned to tell her stories at her grandpa's knee. Her 2015 title, The Marriage Contract, was a RITA finalist, and RT Book Reviews named it 'a compulsively readable book with just the right amount of suspense and tension." When not writing sexy contemporary and romantic suspense, she spends her time playing imaginary games with her children, driving her husband batty with what-if questions, and planning for the inevitable zombie apocalypse.