BLOG TOUR + GIVEAWAY + Review : THE LOST SERIES COMPLETE COLLECTION BY LAYLA HAGEN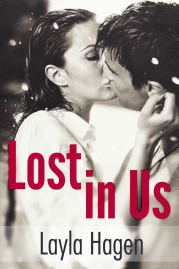 Serena has learned to live with her past, locking her secrets and nightmares deep inside her. But when her boyfriend of six years abruptly leaves her, she's catapulted back into pain, nursing a broken heart. When indulging in mountains of chocolate doesn't work, Serena decides the best way to deal with her shattered heart is to indulge in something else. A rebound . . . The night she swaps her usual Sprite for tequila, she meets James. The encounter is breathtaking. Electrifying. And best not repeated. James is a successful entrepreneur in Silicon Valley. A man who has amassed a fortune by taking risks. A man who has shunned commitment completely, and still does. He's the exact opposite of Serena. But sometimes opposites attract. Sometimes they give in to burning passion. Sometimes opposites are perfect for each other. James is everything her damaged soul could want. His kisses are intoxicating, his touch out of this world. He makes her forget. He grants her peace from her pain. But as they grow closer, Serena discovers she isn't the only one with a past. James carries the scars of a past much darker than hers. One that has left him damaged, hurt, and wary of love. A past that gives him the power to shatter her. Now James and Serena must find a way to mend one another. Or risk losing each other forever.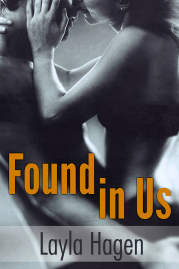 Jessica Haydn wants to leave her past behind. Hurt by one too many heartbreaks, she vows not to fall in love again. Especially not with a man like Parker, whose electrifying pull and smile bruised her ego once before. But his sexy British accent makes her crave his touch, and his blue eyes strip Jessica of all her defenses. Parker Blakesley has no place for love in his life. He learned the hard way not to trust. He built his business empire by avoiding distractions, and using sheer determination and control. But something about Jessica makes him question everything. Not only has she a body made for sin, but her laughter fills a void inside of him. The desire igniting between them spirals into an unstoppable passion, and so much more. Soon, neither can fight their growing emotional connection. But can two scarred souls learn to trust again? And when a mistake threatens to tear them apart, will their love be strong enough?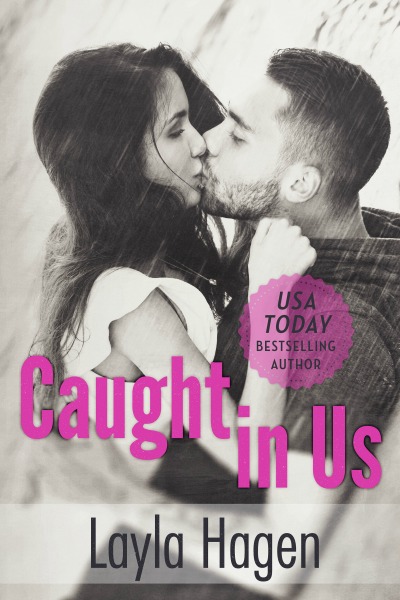 EXCERPT
"You're not all that bad for a rich girl," he says.
This snaps me out of my daydreaming. Or, well, lip-dreaming.
"You say it like I should take it as a compliment."
"It is a compliment. You're a breath of fresh air." He shifts on his side, facing me.
"So are you. You're different from everyone I know."
"Is it because I'm devastatingly good-looking?" he says mischievously.
I roll my eyes at him. "It's because you are extremely modest. We should go back. You know, hanging around with me is going to ruin your reputation."
"What's that supposed to mean?"
"You didn't notice the way people looked at us last Friday? Or today in the cafeteria?"
"So what?" His eyes widen, and he grins. "You're ashamed people might see you with me?"
I gasp slightly. "That's not true."
"You're afraid they'll think we were secretly making out," he teases.
"They will not think that." Heat surges in my cheeks.
"Hazel seems to think exactly that."
I can't be blushing. I can't be blushing. Damon eyes one of my cheeks and then the other. His grin widens. Of course, I'm blushing.
"You'd like to make out with me? You just have to say it. I assure you I'm a perfectly good kisser." He leans into me, his eyes scanning me playfully. Does he know what he's doing to me with his dark green eyes and his annoyingly beautiful lips? He, who must have touched tens of other lips with his, and toyed with as many hearts? My heart beats so fast I legitimately fear I might faint. He's just joking, Dani.
"Not every female around wants to kiss you." How I muster the wits to say the next words, I'll never know. "You're not as good-looking as you think."
"But you admit I'm good-looking?"
"I didn't say that."
"You didn't deny it," he says.
"Please go work your charm on someone else who is more experienced with these games. I'm not."
He pulls back. "What do you mean?"
"We have to go." I take my plate and jump to my feet. He catches up with me on the stairs, grabbing my arm.
"You've never been kissed?" he asks.
I debate lying for a second, but I've never been any good at it. "No, I haven't. Go ahead. Laugh."
He's not laughing. "Why?" he seems genuinely confused, and I almost laugh. He reminds me so much of James right now, who is always completely bewildered by the fact that no guy is into me.
"I don't think I'm anyone's type here at school," I explain.
"Figures. I knew most here are idiots; I didn't realize just how much."
The implication in his words fills me with warmth and relief: that there is something wrong with them. Not with me.
"So no one was lucky enough to taste your lips," he says, and then does something that petrifies me. He runs his thumb over my upper lip, then my lower one. My thighs involuntarily press themselves together as heat billows between them. A whiff of breath rushes through my lips.
"We should go to class," I murmur.
"Sure." A smile plays on his lips all the way to the class. We attract stares, just as I predicted. This time, he does notice them. Leaning into me, Damon says, "You were right. They are looking at us, but I was right too."
"What do you mean?"
"They are convinced we spent the entire break making out. And if you continue to blush so deliciously, I'll wish we had."
My

Reviews
I received a digital copy of this book from
IndieSage PR
as part of this book tour in exchange for an honest review.
LOST IN US
What a amazing book!!!
CAUGHT IN US
About Layla Hagen
I fell in love with books when I was nine years old, and my love affair with stories continues even now, many years later. I write romantic stories and can't wait to share them with the world.
–